Let's become
a Global Care Woker!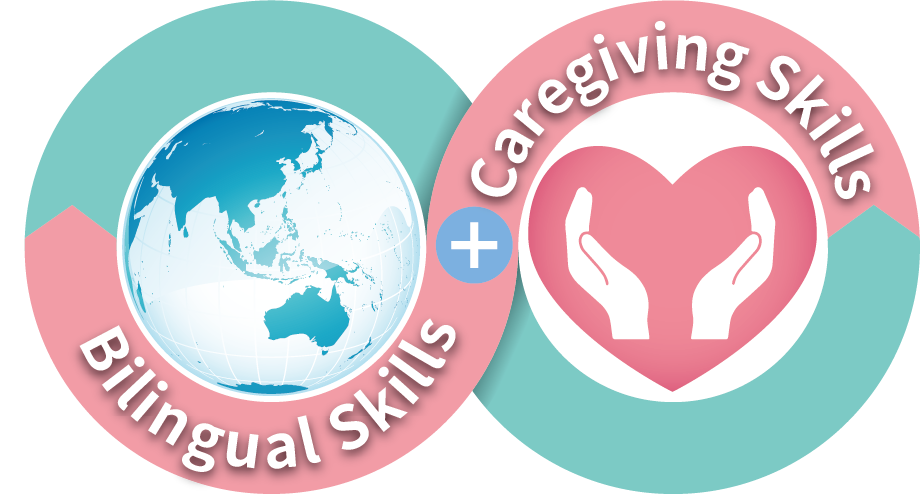 Background of setting up "Care Worker Training Program"
In 2025, estimated gap in the number of nursing in Japan will reach more than 500,000.
As Japanese government realized this issue, the Immigration Control and Refugee Recognition Act has been modified in December 2018 and provided a broad outline of one new "Specified Skills" visa status. At the same moment, Japanese government has been planning to recruit 50,000 people from overseas in 5 years from April 2019 to work in nursing industry.
However, what we observed from the current nursing industry is that the system to respond to the rapid acceptance of foreign workers has not been fully formed. Bring up new workers who are able to handle different languages and think globally will be the main priority.
Musashino University has been planning to establish a special course in April 2020 to train students to become care worker with international competitiveness. As of now, it has been preparing the program to accept those who aim to become care worker.
Target of Enrollment
Those who have communication skills in few languages such as Japanese, English and Chinese, etc, felexible and positive thinking on multiculturalism, and enthusiasm for working in global and divers nursing industry.
Regardless of nationality, we will recruit talents that want to be active in the international arena, and will provide environment in which the local and international students study together.
Further more, Japanese course will be also provided for students before this Care Worker Training Program.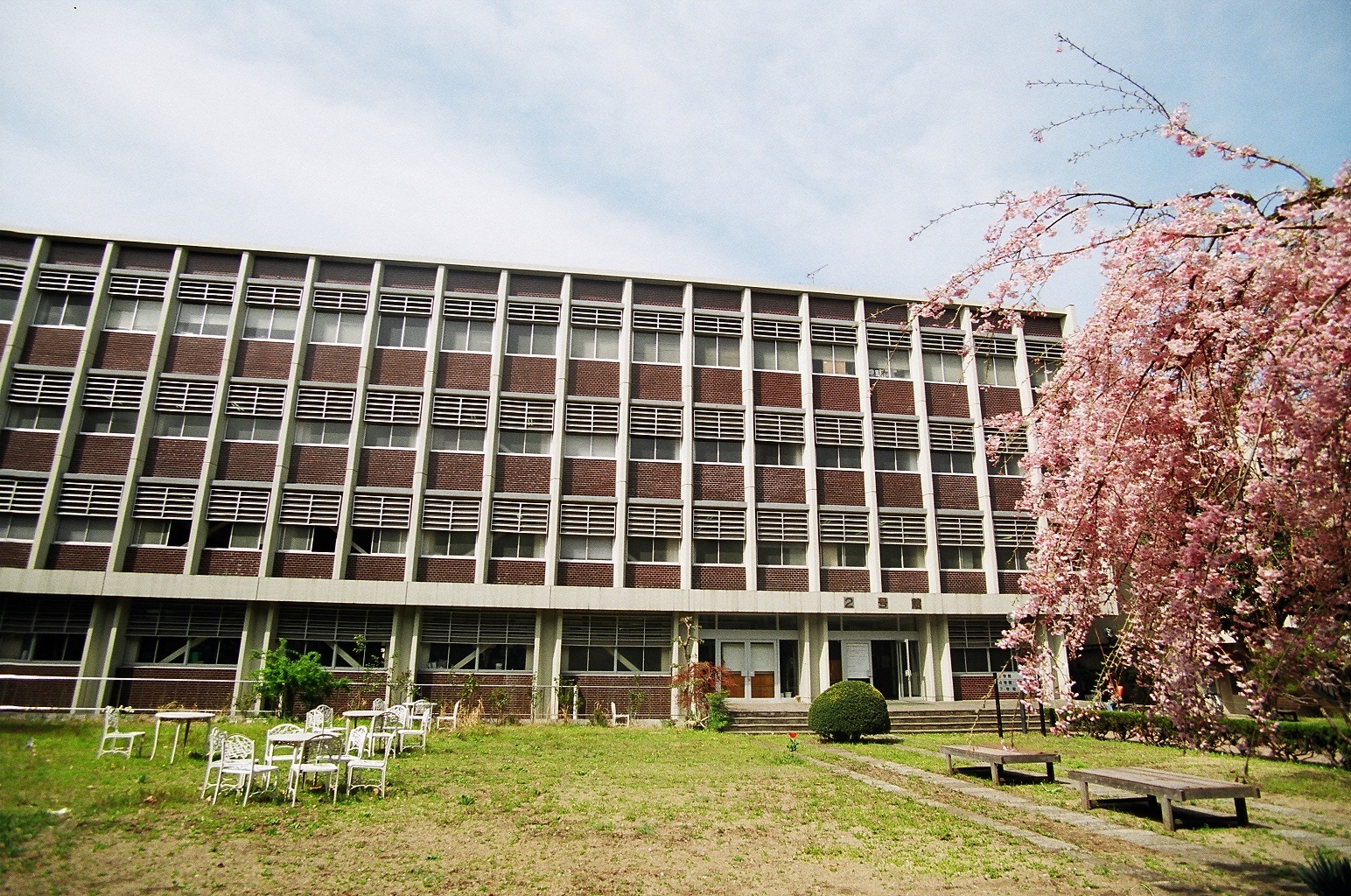 Welfare Nursing Training Program / University Specialized 2 years Program
Expected skills to be acquired: Care Worker Certificate
・Able to participate in "Care Worker Training Program" according to the regulations of the Ministry of Health, Labor and Welfare.
・Able to train in the Nursing facilities "practical skills"
・Aiming for the National Certificarte of "Care Worker"
Quota
40 people
Start
From April 2020 (estimated)
Venue
Musashino Campus 1-1-20 Shin-machi, Nishitokyo-shi, Tokyo
※You may apply for the Loans of Schooling Expenses for Student of Care Worker Training Program operated by the Social Welfare Councils of Municipalities in prefectures.
※Guidance and accomodation support will be provided as international students enter the school.
Download
Brochure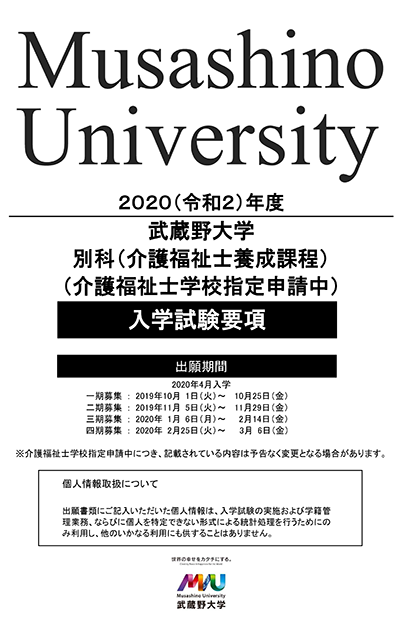 Application Form
Reason for application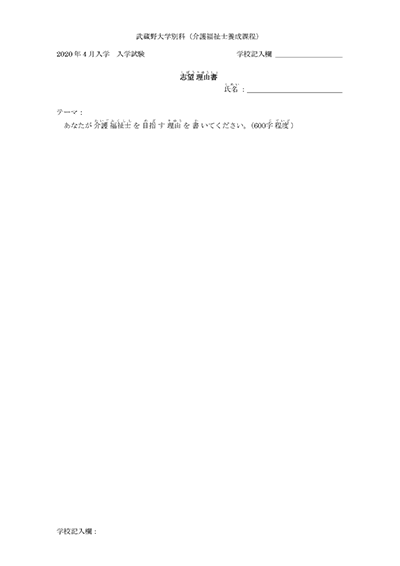 Contacts
For further information, please inquire